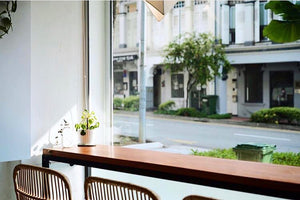 CELEBRATING DIFFERENCES, EMBRACING IMPERFECTIONS, IGNITING CHANGE.
The Social Space creates multi-concept spaces to inspire social-impact champions in all that we do so as to create an economy for good. Our spaces feature a Café, a fair trade retail area, and a nail salon, all promoting greater awareness for sustainability, an appreciation for providence, and more accessible conscious living. 

The Social Space is also a platform of opportunities for differently-abled people to acquire skills and dignified employment and put their talents and skills to a good cause. We aim to empower such individuals who face a higher barrier to employment opportunities due to circumstances beyond their control to gain self-sufficiency in the long term


From the choice of high-quality, fair-trade, eco- and socially-conscious products we use and sell, to the services we offer, down to the people we hire, The Social Space aspires to bring about serendipity through our creative spaces and platforms, and hopes to encourage our community to be more socially conscious in their daily lives.
We invite you to join us to affect change to the economy and the planet.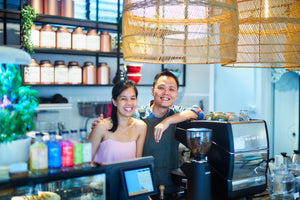 About The Founders
The Social Space was imagined, created and brought to life by husband-and-wife duo, Cheryl Ou and Daniel Yeow. While Daniel established his career in the corporate sector, Cheryl started her social entrepreneurship journey in 2015 with The Nail Social, an award-winning local nail salon that provides vocational training to underprivileged women. Since then, her mission has been to change the public perception that social enterprise products/services are sub-standard by showing them that the opposite is true.

In 2017, Daniel's job at Singapore Airlines moved the couple to Bali, Indonesia for two years, where they saw first-hand how socially conscious businesses were mainstream and made a real impact in the community. Inspired by their days living in the island paradise, the couple brought home a determination to raise the bar for the social enterprise scene in Singapore.

Cheryl and Daniel truly believe that it is possible to build a business that was profitable, scalable and genuinely made a difference to people and planet. The couple want to use their position as business owners and employers to provide training and employment to those who need it the most.
-
Our founders are always happy to connect with like-minded individuals. Reach out to them via: