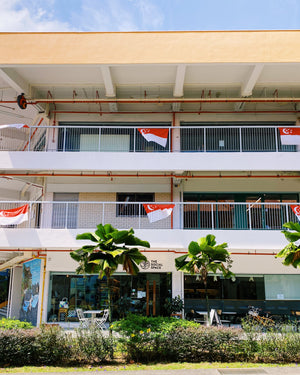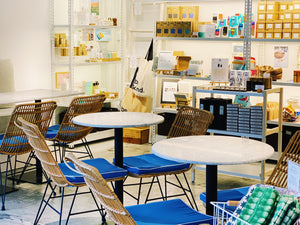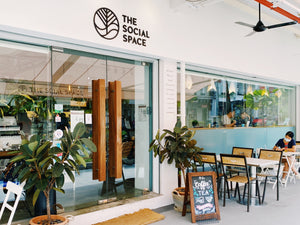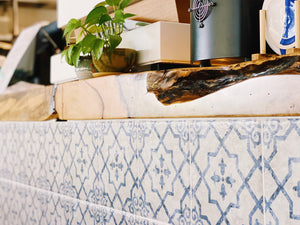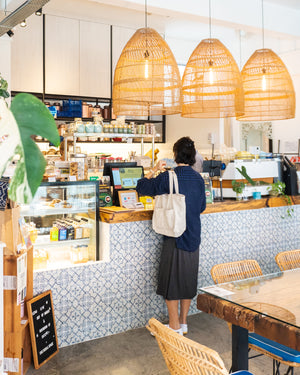 Nestled in the cultural enclaves of Chinatown and Outram, our flagship outlet along Kreta Ayer Road is the perfect escape to the hustle and bustle of the city life.
The boundaries of present-day Chinatown were established in 1822 and its origin can be attributed to Sir Stamford Raffles. Among the four sub-districts, Kreta Ayer Road and its neighbouring streets formed the commercial heart of Chinatown. The name "Kreta Ayer" means "water cart" in Malay, which refers to the bullock and ox carts that plied Kreta Ayer Road in the mid-1800s. These carts were used to distribute water from wells located in Ann Siang Hill. The early immigrants of Kreta Ayer, who were predominantly Cantonese, brought with them traditional and cultural traits from their hometowns in China.
Right now, Kreta Ayer has become the cultural heartland of the Chinatown district, known for its concentration of teahouses and opera theatres. It is also home to other traditional arts such as nanyin music, lion dance and wushu, which are examples of intangible cultural heritage expressions that are still practised in Chinatown today.
To learn more about the history of our neighbourhood, do visit the Kreta Ayer Heritage Gallery, located at the community centre, just a 5-minutes stroll from our space
Stop By & Stay Awhile
Wholesome Cafe
Wholesome food and beverages sourced from fair-trade and eco-friendly producers that are good for both you and the planet
View Menu
Fair Trade Retail
Discover and experience a curated selection of well-designed socially conscious goods that all give back to great causes
View brands
Toxic-Free Nail Salon
A socially-conscious salon by The Nail Social that offers a vocational training programme for underprivileged women
BOOK NOW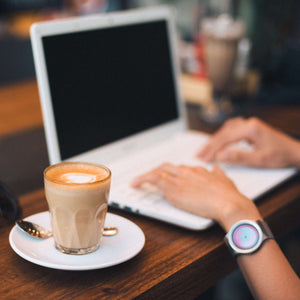 WEEKDAYS ONLY
Work + Dine Day Pass
Our day pass includes 9-5 usage of a window counter seat, including access to high-speed Wi-Fi, powerpoints and an all-day brunch set to keep you energized through the day.
Find out more
"Floating Desires" - Artwork by Budi Agung Kuswara
Sparking conversations since 2020, our Kreta Ayer space features iconic artwork by contemporary Balinese artist, Budi Agung Kuswara (Kabul). The Floating Desires series, inspired by the artist's growing-up days by the shores of Bali's beaches. Drawing on the Balinese tradition of storytelling and a flat rendering, Kabul composes imageries that speak of a wide range of issues, but all told with a hint of satire and symbolic references.

To Kabul, "Floating Desires" is a metaphor for the struggle to stay afloat in our daily existence, resisting what pulls us down. Through his work as an artist, and also as the co-founder of social enterprise, Ketemu Project Space, he aims to explore conversations surrounding mental health and community empowerment. Find out more here.
"Water has always been a key motif in many of my works. Bringing this into art, I find it increasingly critical to discuss issues surrounding water as its scarcity and the pollution in many parts of the world become urgent matters to address. Not forgetting that in our social reality, water is also the body that transports cultures and ideas from one place to another."

- Budi Agung Kuswara