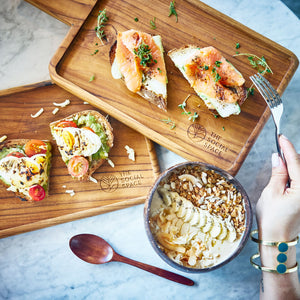 Simple, but honestly good!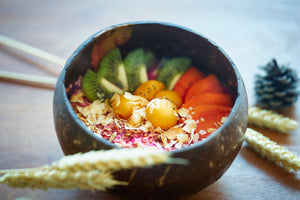 Simple, but honestly good!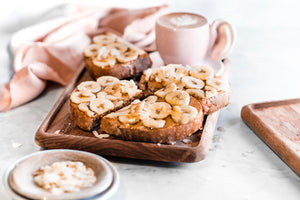 Simple, but honestly good!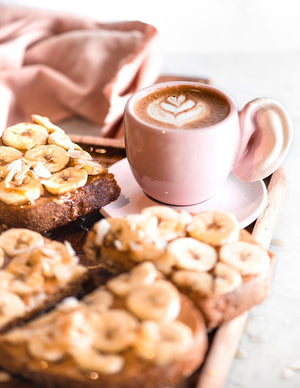 Simple, but honestly good!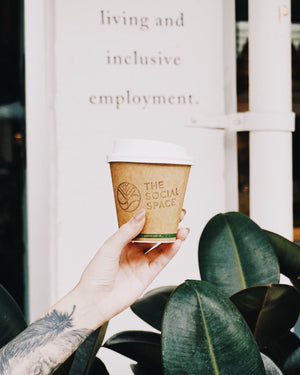 Simple, but honestly good!
We've kept our menu simple, but honestly good!

The open-face toasts, like our signature Avo & Egg, comes in either a half or full portion. Served on a chunky slice of toasted French sourdough, the all-time classic combination of mashed avocado, sliced hard-boiled egg, cherry tomatoes and melted cheese makes for a feel-good breakfast or brunch staple for many.

Our Toasted Banana with Peanut Butter toast will satisfy all sweet cravings - the slightly-charred sweet banana, housemade natural peanut butter and a drizzle of honey is a classic combination that's creamy, full of healthy fats and oh-so-indulgent. Coconut shavings are sprinkled on top for a bit of milky nuttiness. Try the comforting Roasted Mushrooms and Creme Fraiche toast, a plate of perfectly-sautéed common brown mushrooms topped with a melted mix mozzarella and cheddar cheese and sour cream that come out of the oven buttery soft and earthy. 

Fancy a Pink Flamingo? It's one of the more popular smoothie bowls in the cafe, which is served in a charming natural coconut husk bowl that channels instant island vacay vibes. This colourful bowl is hot pink all over, thanks to the juicy pink dragonfruits you'll find inside alongside papaya, banana, and soy milk. It's a well balanced mix that's full of flavour, with some housemade granola and coconut flakes added for texture.
So come on in and grab yourself a table - we can't wait to see you!